Look, up in the sky....It's a bird!.......It's a plane!.........It's

SUPERMANN!
---
Maybe he's not faster than a speeding bullet, more powerful than a locomotive, or able to leap tall buildings in a single bound,
but our SUPERMANN (a.k.a. the mild-mannered Bichon Frise called "Clark")
achieved his Canadian Championship with great SPEED; finished with POWERFUL back-to-back Group 1st Placements;
and left us all feeling as if WE could leap those tall buildings.
---
CH. NORMANDY'S SUPERMANN
(Am.Can.Ch.Normandy's Esprit de Corps ex Normandy's Lite and Lively)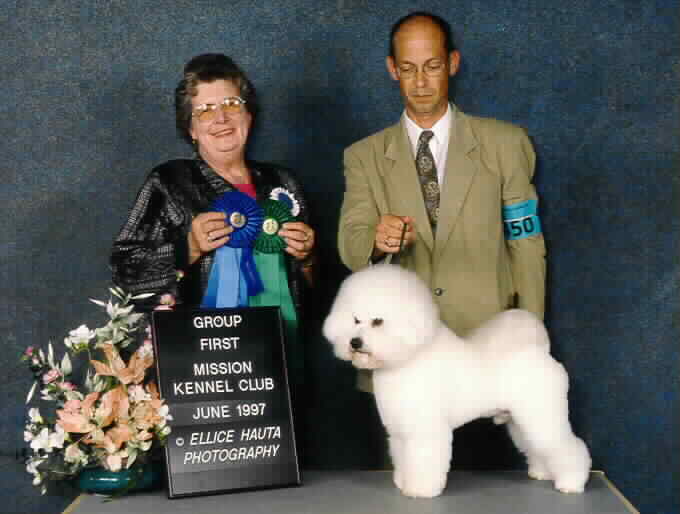 This one says it all
Congratulations "Clark" ... Well done!
Shown above at barely one year of age, handled by David Gignac.
Clark was bred by NORMA DIRSZOWSKY, Udora, Ontario, and is loved and cared for by LAURIE MANN, Maple Ridge, B.C.