Normandy Bichons' Puppy Questionnaire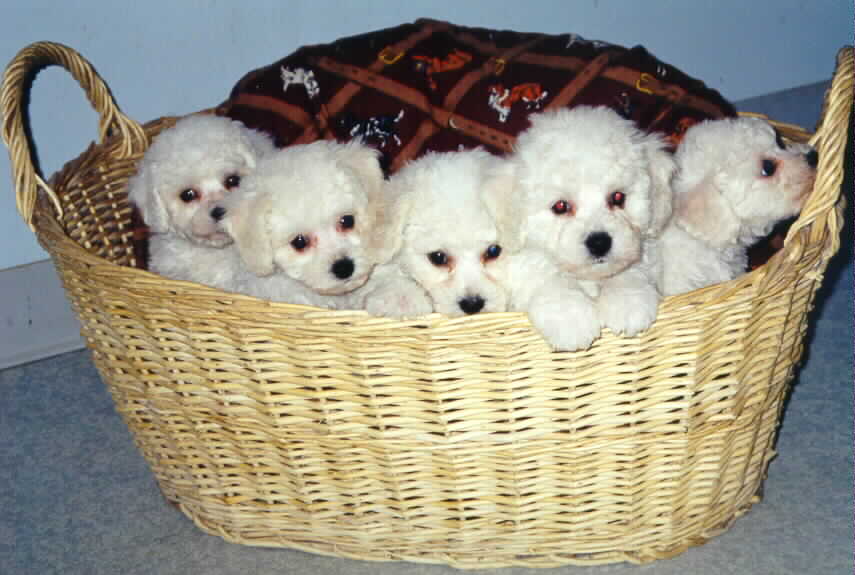 If you are seriously looking for a Bichon puppy, please complete the following questionnaire
and submit it. You will be sent further information by e-mail.
We do not ship puppies, and have only a few available from time to time to approved homes,
but would be happy to refer you to a reputable breeder in your area.




WE DARE YOU TO COMPARE



Our Puppies come fully equipped.
Each puppy goes home with the following:


Doskicil Deluxe Jr. Intermediate crate (kennel)
A double heavy-weight Doskicil feeding dish
A training lead, to control your puppy while training
Lawrence Tender Care Slicker Brush
Fine/Coarse combination Comb
A safe toy of your choice

A paw print blanket
A generous bag of food


Our puppies are veterinary health-checked, and microchipped
and come with six weeks Puppy Insurance with PetPlan

and our binder of valuable information


There's also an added little gift from us for the new owner.



Free email forms