Kiyomi...........
As I cannot be there with you, this page is to help you get to know your Canadian Mother.....
These are pictures of our home/kennel: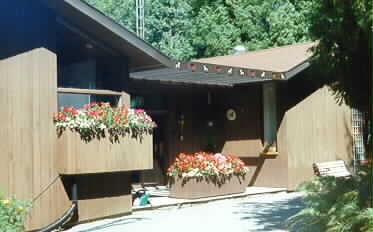 This is the front of our house. Notice the little Bichons and Hearts over the entranceway.
This is the back of the house, taken from the garden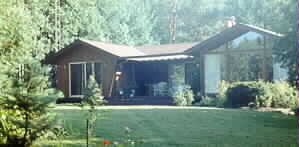 The kennel is at the righthand side of the house .
This is a view of the Bichons' house from the front. It has access from lower level of house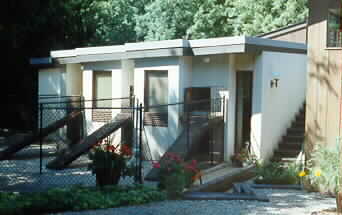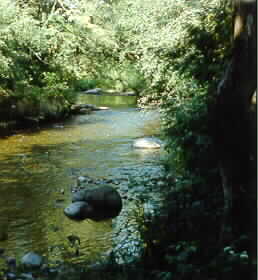 This is the Uxbridge Brook, which flows along the back of our property
This is our family:
This is your Canadian Mother (taken in 1995). My hair is now shorter and redder <vbg>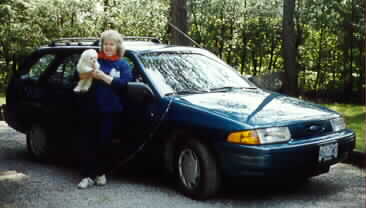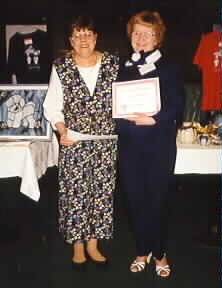 This is taken in Montreal (Carole Mineault on left and me on right). I hate having my picture taken wearing glasses!
This is a picture of me (in 1985) with my first home-bred Champion "Bitsy". My surgery was done in 1984!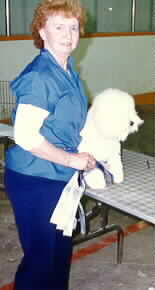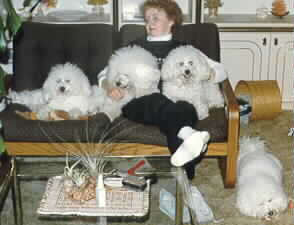 This is your Canadian Mother in 1987, just before we moved from the City to the Country.
This is a photo of my husband, Bill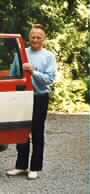 .... and this is a photo of my daughter, Christine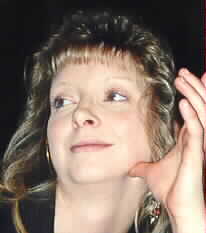 This is my son, Randy, taken in the Rocky Mountains where he does research for his Ph.D.
Randy and Christine, just having fun one Christmas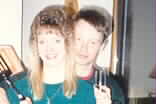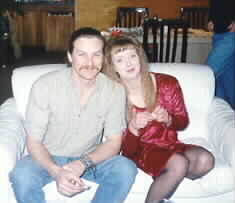 Christine, with her man, Mark.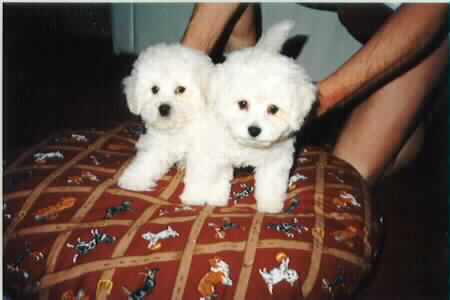 This is Normandy's Shiroi Tenshi and Normandy's Shiroi Kibou ('our' puppies)
This is a candle of hope and love burning brightly for our Kiyomi

Hope you like this page about your Canadian family