This is not goodbye, my friend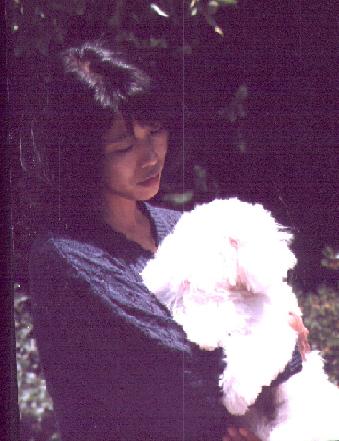 The time is fast approaching
When from America you'll fly;
Your heart will feel unsettled
As your new friends say good-bye;
---
But waiting for you in Japan
Are your family, pets and friends,
And they'll all be glad to see you
As your treatment finally ends;

---
The way to health was opened
In this strange and magic land,
And many friends were here for you
To lend a helping hand.

---
We're all so happy for you
that the trip was a success,
And you may go home to Japan
To a life of happiness.
---
We'll all remain right here for you,
And by email we'll be near
To send you love and our support
If ever you may fear.
---
The devil's gone, your health returns,
You have the gift of life;
We're proud that you have been so brave
Through the many weeks of strife.
---
Here's wishing you a safe flight home,
Where you won't need a translator :-)
This is not goodbye, my friend,
It's merely TTYLater!
---
I am so proud of you!
Your friend forever, and Canadian Mother,
Norma